LATF Video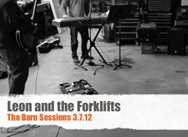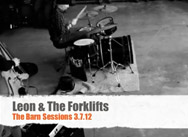 Find Us
Featured Shows!
Seneca Niagara Casino
310 Fourth Street, Niagara Falls
Leon and the Forklifts take the stage at Club 101... Smack in the middle of the casino!


Madigan's - Mardis Gras!
44 Washington St, Ellicottville, NY
E-Ville's Mardis Gras Party at Madigan's with Leon and the Forklifts
2013 Splash Bash Raffle
291 Ensminger Rd, Tonawanda
Last year it was a party! We do our part to raise money! A Chance to win $5,000? Food from the Left Bank, Drinks and the Forklifts?


What's up?
LATF on ReverbNation

Leon and the Forklifts on ReverbNation. Check out their page, listen to music, watch videos and more...
Click here to view the LATF on reverbnation
Check out the pics: LATF Photo Gallery
The Barnyard Sessions

Step into Leon and the Forklifts' rehearsal space as they rock through new tunes and get ready for the upcoming shows...
Click here to view the LATF YouTube Channel
Watch the Barnyard Session : Walkin the Dog

LATF on Facebook
Check out Leon and the Forklifts on Facebook and become a fan. Interact with the band, check out recent posts and get informed of upcoming events and special performances.
Click here to become a fan LATF on FACEBOOK

LATF POSTER - GALLERY OF SWEETNESS
Hey! A lot of time is spent putting together posters for upcoming events and shows. So you can check out the Facebook gallery of super rad posters!
Click here to check out LATF POSTER GALLERY